Ohio Horse Art Directory
Page 1: Results 1-8 out of 8
► Submit Your Website To This Page
A Multi-Colored Life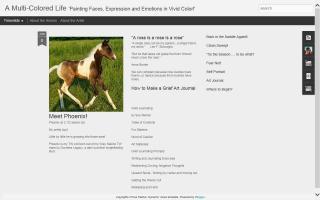 Sue Steiner
13904 Arnold
Dalton, OH 44618
(330) 857-2404
artbysue@hotmail.com
An equine and animal artist shares inspiration, work in progress photos, and new artwork on her blog. Watch the creative process in action and see the artwork come to life - from detailed renderings in watercolor to colorful pastels to life sized murals of draft horses!
amulti-coloredlife.blogspot.com/
Abstract Horse Art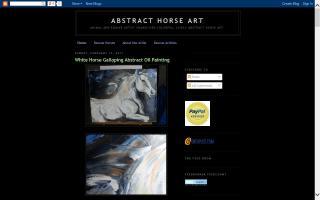 Pencil Drawings by Artist Kelli Swan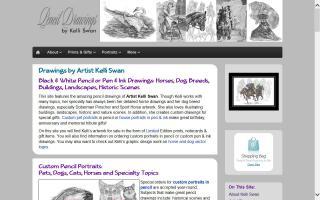 Canton, OH 44714
(330) 933-5013
Pencil drawings and sketches by artist Kelli Swan. Featuring horse and dog art and portraits in pencil or pen and ink. Kelli Swan is an award-winning horse and dog artist. These black and white illustrations are available for purchase as horse art prints and dog breed prints.
www.pencilplace.com/
Horse Paintings by Karen Brenner
Wooster, OH 44691
kmbrenner@hotmail.com
Equine artist Karen Brenner creates luminous oil paintings of horses. Contact her for information about commissioning a painting of your special horse!
www.karenbrenner.com/
Art Helping Animals
Canton, OH 44702
(330) 957-0204
artbysue@hotmail.com
Horse, dog, and cat art and gifts that benefit various rescues by equine artist Sue Steiner.
Enjoy Design
Sylvania, OH 43560
(419) 517-4376
enjoydesign@live.com
Pet portraits and business logos! Get a beautiful hand drawn pencil portrait of your horse or pet by an internationally recognized professional artist! The portrait is done on high quality Strathmore Bristol board and graphite pencil. We also do logo designs. Please contact us for pricing and details.
Salvage and Bloom
Cincinnati, OH 45233
(513) 505-9791
lgroeschen@cinci.rr.com
I started making horse leg Christmas stockings because I could not find a unique stall decoration for my beloved horses. I wanted something special, one that would also serve as special memory of them. So I started cutting, sewing, and painting, and soon, Merrylegs(TM) was born to honor the sweet pony in Black Beauty as well as my love for the holidays and all things horses.
I hand sew and paint my stockings using sturdy 10-oz. cotton duck. Each stocking is then heat set and sprayed to make it moisture-resistant in any barn or covered outdoor area. Each stocking measures 6" wide x 20" long and is decorated at the top with a nylon hanging tab and rustic sleigh bell. Personalize each stocking - add the name you want on your stocking at checkout. If your horse has a unique sock, e-mail me a clear photo, and I can paint to your specifications. Usually this does not require a price increase, but we can discuss. I certainly enjoy hearing about your horse!
Horse leg stocking design patent #d520,406. Merrylegs is also my registered trademark.
White Horse Studio of artist Sue Steiner
Canton, OH 44702
(330) 957-0204
artbysuesteiner@gmail.com
Animal art sold online to benefit animal rescues and animal related therapies.