Stark County, Ohio Horse Art Directory
Page 1: Results 1-4 out of 4
► Submit Your Website To This Page
Abstract Horse Art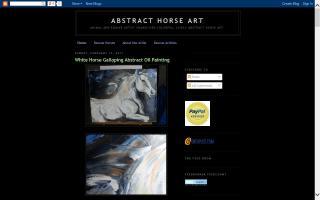 Pencil Drawings by Artist Kelli Swan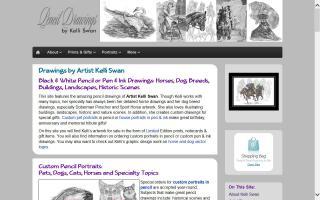 Canton, OH 44714
(330) 933-5013
Pencil drawings and sketches by artist Kelli Swan. Featuring horse and dog art and portraits in pencil or pen and ink. Kelli Swan is an award-winning horse and dog artist. These black and white illustrations are available for purchase as horse art prints and dog breed prints.
www.pencilplace.com/
Art Helping Animals
Canton, OH 44702
(330) 957-0204
artbysue@hotmail.com
Horse, dog, and cat art and gifts that benefit various rescues by equine artist Sue Steiner.
White Horse Studio of artist Sue Steiner
Canton, OH 44702
(330) 957-0204
artbysuesteiner@gmail.com
Animal art sold online to benefit animal rescues and animal related therapies.
Look in Stark County, Ohio for:
Find Art in: