Dales Breeders and Stallions Directory
Page 1: Results 1-3 out of 3
► Submit Your Website To This Page
Flying W Farms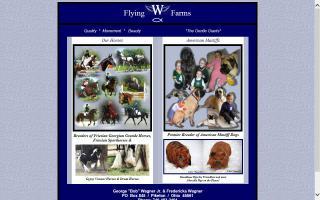 Draconia Keep
Seville, OH 44273
(330) 335-8247
(330) 606-9955
tori@draconiakeep.com
Ohio Morgan Horse farm offering Morgan Horses and Dales Ponies for sale in traditional and exotic colors.
Poedarosa Pony Farm LLC / Poedarosa Equestrian Center
Clear Brook, VA 22624
(217) 240-4816
(540) 533-7790
poedarosa@gmail.com
Dales Ponies for sale. Beginner English riding lessons, horse shows, and riding camps. Located in northern Virginia's Shenandoah Valley.
Find Dales Breeders and Stallions in: