Gypsy Directory
Page 1: Results 1-3 out of 3
► Submit Your Website To This Page
Irish Horse, The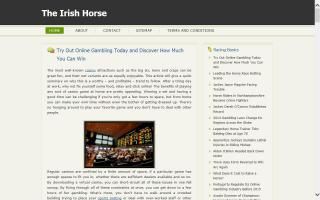 The Irish Horse classifieds, stallion showcase, and more! A directory for Irish horses: Connemara, Irish Cob, Irish Draught, and the Irish Sport Horse.
www.theirishhorse.com/
Caballos Frisones
Flynt Hylls Gypsy Horses
Osburg, KS 66520
(785) 770-2053
(785) 770-2052
helget@flynthyllsgypsy.com
Quality Gypsy horses for sale and at stud. We breed for only the best quality and temperament in our horses. True family animals.
Look in All Regions for:
Find Gypsy in: