Marwari Horse Breeders and Stallions Directory
Page 1: Results 1-3 out of 3
► Submit Your Website To This Page
Korta Stud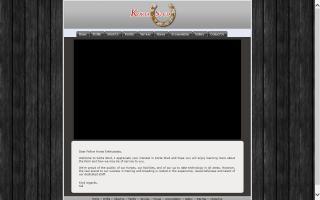 Sumerpur, Rajasthan 306901
INDIA
00912933248246
kortastud@gmail.com
Horses for sale, breeding services, riding holidays, and professional
training in basic riding & equitation (dressage, showjumping, and x-
country).
www.kortastud.com/
Kortaescape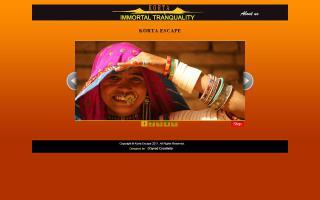 village&post-Korta
Thesil-Sumerpur
Pali, Rajasthan 306901
INDIA
0091 2933 248246
0091 9829 171 967
ashwasafari@rediffmail.com
"Ashwarohi" - The word itself means "A horse and the rider". This company was established in the year 1997, seeing the horse-safaris as a bright prospect for horse-loving enthusiasts visiting India for hardcore adventure holidays. Since then, company and associated people have never looked back and embossed their name in the horse-back safaris with the highest level of customer satisfaction.
www.kortaescape.com/
Jupiter Safaris India
Udaipur, Rajasthan 313004
INDIA
++91 94141 66799
++91 92144 22244
jupitertravelindia@gmail.com
Jupiter Safaris India offers horse lovers to choose 2-3 day or 1 week horse safari programmes around the Arawali region that include destinations such as Udaipur, Ranakpur, Bassi, Bijapur, Ranakpur, Kumbhalgarh, Jojawar, Ghanerao etc.
Such safaris are conducted on the horseback. We offer Marwari stallions to cater to the needs of all type of FIT and safari groups in combination with accommodation in safari tents and nearby Heritage Hotels with all meals and transportation.
2-3 night short break safaris including horse riding trips to the nearby forest region and countryside.
Long duration safaris include 7-8 day trips with an average 4-5 hr. ride in a day as per the itinerary. Apart from countryside life, one can also get a chance to spot wild boars, bears, antelope, leopards, hyenas etc. during the wildlife safari trips.
Accommodation in safari tents and Heritage Hotels with all meals. Airport/railway transfers can be organized upon prior information.
For more details, contact: Devendra Singh Rana, CEO, Jupiter Safaris India.
Find Marwari Horse Breeders and Stallions in: