New Forest Pony Breeders and Stallions Directory
Page 1: Results 1-3 out of 3
► Submit Your Website To This Page
Okjen Farm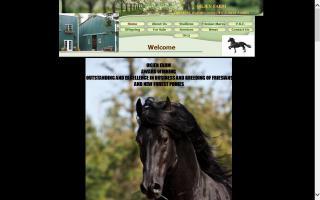 2263 E Hemmi Rd
Bellingham, WA 98226
(360) 966-4407
linda@okjenfarm.com
Breeders, importer, training, and stud service. Home of champion Friesian horses. We stand one of the highest awarded Friesian stallions in the history of the breed in dressage. We own and bred the 2007-2008 National Champion fillies.
www.okjenfarm.com/
Trevelyan Farm, Inc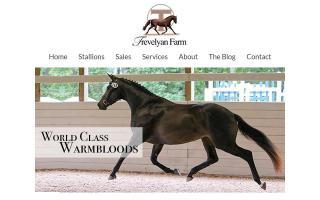 Arnwood Pony Stud Pty Ltd
60 Starritt Rd
Tatura VIC 3616
AUSTRALIA
+61 35824 3823
arnwood@bigpond.net.au
Breeders of pure & part bred New Forest Ponies. Stallions at stud. Youngstock For sale. Situated in Tatura, Victoria, Australia.
www.arnwood.com.au/
Find New Forest Pony Breeders and Stallions in: