Europe Thoroughbred Horse Farms and Stallions Directory
Page 1: Results 1-4 out of 4
► Submit Your Website To This Page
Aislabie Stud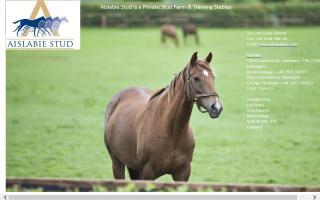 Ley Road
Stetchworth
Newmarket
CB8 9TS
ENGLAND
+44 (0) 1638 508194
Aislabie Stud is a Thoroughbred stud farm welcoming boarding mares, foals, and yearlings for sales preparation as well as resting racehorses.
www.aislabie.com/
London Thoroughbred Services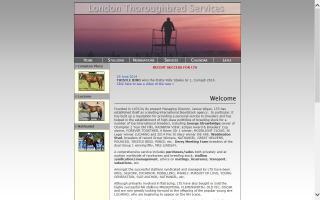 Stud Coudelaria Luis Nunes
7220000 Portel Alentejo
PORTUGAL
00351 916 243 201
00351 915 176 368
coudelarialuisnunes@gmail.com
We are delighted to offer you a large tried & tested selection of Lusitano horses from Portugal through four family generations of experience.
Breeds: Thoroughbreds / Lusitanos with and without documents.
Colours: cremello, black, isabel, palomino, brown, buckskin & baio.
Horses: stallion & gelding, mares & spayed mares.
Foals: 1 year to 3 years.
Disciplines: bull fighting, traditional Portuguese equestrian, dressage, jumping, leisure, and starting riders.
Prices: From 2500 up to 50.000 euros.
Coudelaria Luis Nunes
Luis Nunes, (Proprietor)
Chris & Vanessa Warman- Filipe-Martins (Commercial Directors)
Sweep Lane Stud
Nurney, Co. Kildare
IRELAND
045-526763
sweeplanestud@eircom.net
Presentation of thoroughbred stud farm. Services including coverings by Great Exhibition (brother to Elusive Quality) and King Cheetah, boarding for mares and foals, foaling, and sales preparation.
Find Thoroughbred Horse Farms and Stallions in: