Equine Dentistry Schools Directory
Page 1: Results 1-7 out of 7
► Submit Your Website To This Page
Academy of Equine Dentistry, The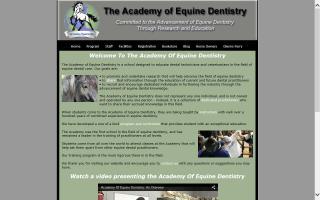 Visit Academy of Equine Dentistry, The's Facebook Page
P.O Box 999
Glenns Ferry, ID 83623
(208) 366-2315
academy@equinedentalacademy.com
The Academy of Equine Dentistry is a school designed to educate dental technicians and veterinarians in the field of equine dental care.
www.equinedentalacademy.com/
American School of Equine Dentistry, The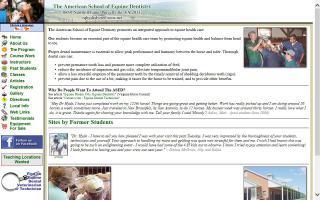 Midwest Equine Dental Academy

C/O All Equine Clinic PLLC
5265 S Winn Rd
Mount Pleasant, MI 48858
Midwest Equine Dental Academy located in mid Michigan - equine dental training for professionals.
www.midwestequinedental.com/
Equine Gnathological Training Institute, Inc. - EGTI
2050 East Medicine Wheel Lane
King Hill, ID 83633
(405) 834-4045
(208) 869-1002
Learn how to float teeth and get along with horses with Dale Jeffrey and Bert Lambert using a variety of hand and power instrumentation. Multi level training and certification programs available.
www.equinegnathology.com/
College of Equine Dentistry Australia
New Zealand Equine Dentistry School - NZEDS
Texas Institute of Equine Dentistry, Inc. - TIED
Find Equine Dentistry Schools in: