Oceania Farrier Schools Directory
Page 1: Results 1-1 out of 1
► Submit Your Website To This Page
Sunshine Coast Farrier / Blacksmith Academy.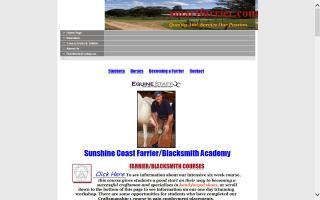 Post Office Box 461
Pomona QLD 4568
AUSTRALIA
07 54854678
mark@smartfarrier.com
Australian farrier blacksmith education. Smart farrier schools, intensive training in Australia for people who want to become a farrier or blacksmith or who just want learn how to shoe their own horses correctly. Hoof trimming DVD for the horse owner.
www.smartfarrier.com/
Look in Oceania for:
Find Farrier Schools in: