Oceania Equine Career Directory
Page 1: Results 1-5 out of 5
► Submit Your Website To This Page
Equine Industry Training Organisation - NZIETO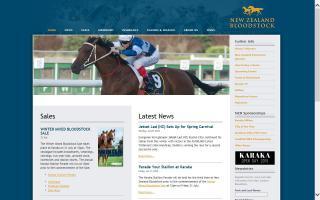 Johnson Street
Bulls
NEW ZEALAND
0800 84 11 11
NZIETO services and facilitates equine training incorporating the breeding, thoroughbred and harness racing, farriery, equestrian sport and recreation. It is responsible for the Equine Industry Training Scheme which provides national qualifications.
www.equineito.co.nz/
RacingJobs.com.au


Visit RacingJobs.com.au's Facebook Page
7/51 Druitt Street
Sydney NSW 2000
AUSTRALIA
02 9551 7701
admin@racingjobs.com.au
RacingJobs.com.au is a website for jobs, careers, and employment in the thoroughbred racing industry.
www.racingjobs.com.au/
International Rural Exchange - IRE
Harness Racing Training Centre
Stablemate Pty Ltd.
Look in Oceania for:
Find Career in: