Equine Career Directory
Page 2: Results 11-20 out of 22
► Submit Your Website To This Page
Ross Saddlery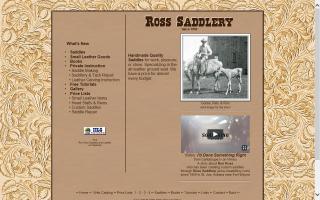 6415 SR 1
Saint Joe, IN 46785
(260) 337-5607
(260) 433-2068
rosaddlery@aol.com
Custom made, hand fitted saddles for pleasure, cutting and award-winning custom made items for the person, home, or office. Celebrating fifty years of working with leather and building high quality saddles, chaps and other riding equipment.
I offer quality repair work on both western and English type saddlery and saddles.
I also teach leather carving and design. I offer a course in western saddlery repair as well as in western saddlemaking. All instruction is one on one, with tools furnished. Material cost is extra, depending upon the student's needs and desires.
Call, email, or come visit; the coffee is hot and ready.
www.rosaddlery.com/
Saddle Guy / Massage/Muscle Therapy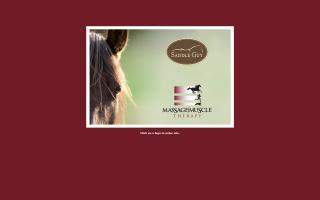 809 Kirkwood Cr
29020 Camden SC
(803) 422-5894
saddleguy@gmail.com
At the Equine Massage and Saddle Fit School located in Camden SC, we offer quality education to individuals or small groups.
Classes are held on a regular basis and can be viewed on our website.
Contact us today for a fast response and to start your career.
www.saddleguy.com/
Westwind Rodeo Academy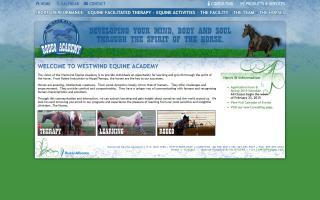 (403) 653-3344
(403) 331-8779
Westwind Rodeo Academy is designed to introduce youth to the sport of rodeo, including all of the timed events. It is our goal to create a desire in youth such that they will become directed towards an occupation that will continue to allow them to pursue their passion - the horse. We also have a division of our academy that works with special needs individuals. Westwind Rodeo Academy will also be offering 2 week sessions for international clients that will teach basic horsemanship as well as provide a western lifestyle experience.
www.westwindrodeoacademy.com/
International Rural Exchange - IRE
Miner Institute - Equine Programs
Find My Horse Job
Palm Bay, FL 32907
(321) 508-1523
angelfishch@msn.com
Find My Horse Job is an online resource for connecting teenagers and young adults to equestrian employment. Visit us today.
Harness Racing Training Centre
Learn Spanish and Horse Ride
Limerick
SPAIN
info@learnspanishandhorseride.com
Learn Spanish at our five Spanish language schools around the world and horse ride. Study Spanish abroad and enjoy a horse riding vacation. We have schools in Spain, Venezuela, Mexico, Costa Rica and Uruguay.
New Hampshire Equestrian Academy Charter School
Look in All Regions for:
Find Career in: