Equine Assisted Psychotherapy Organizations Directory
Page 1: Results 1-5 out of 5
► Submit Your Website To This Page
Equine Assisted Growth and Learning Association - EAGALA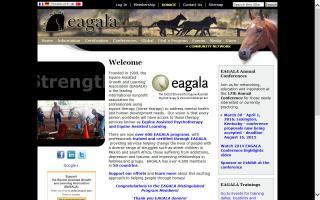 National Association of Certified Professionals of Equine Therapy - NACPET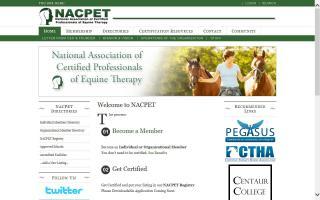 711 W 17th St Suite A8
Costa Mesa, CA 92627
(949) 646-8018
info@centauruniversity.com
We certify the professionals of equine therapy to ensure the highest standards and safety in mental health. We also provide appropriations for scientific research, at risk youth, veterans, and Native Americans to enhance this incredible approach in therapy.
www.nacpet.org/
Southern Tier Alternative Therapies, Inc. - STAT
P.O. Box 1567
Binghamton, NY 13902
(607) 223-4176
cmarkosky@statinc.org
501(c)3 non-profit organization serving individuals with special needs and other vulnerable populations.
Facilitating alternative and animal-assisted therapies to promote and enhance the health and quality of life for individuals with special needs, at risk youth, and other underserved/vulnerable populations.
Established in 2007.
Member agency with Broome United Way for "ProMISE Project".
Receive state funding for recreational riding program called "The Riding Connection".
STAT gives scholarships for individuals to participate in equestrian interventions both on- and off-horse: NARHA, EAGALA, AHA, and lessons.
Looking for private facilities to partner with (contractual) who will accept STAT Vouchers for children with special needs to participate in therapeutic riding, hippotherapy, or riding lessons.
Catherine Markosky, Executive Director
www.statinc.org/
Look in All Regions for:
Find Equine Assisted Psychotherapy Organizations in: