Horseback Archery Organizations Directory
Page 1: Results 1-3 out of 3
► Submit Your Website To This Page
British Horseback Archery Association - BHAA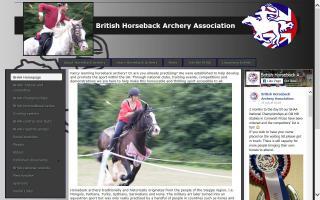 Compagnie des Hackamores
Rue Doumier 49
4430 Ans
BELGIUM
+32476472411
hackamores@skynet.be
Compagnie Hackamores is a Belgium based troupe founded in 2000. Activity range runs from jousting shows to historical equestrian sports workshops (skill at arms, jousting, mounted archery, ground combat) organized in the heart of medieval Europe.
The Compagnie is the Belgian affiliate for the International Jousting League and takes part in tournaments and jousts around the world all year long.
If you're looking for a unique experience, come visit us, get in a jousting suit, and run down our lists!
users.skynet.be/hackamores/
Ashmoor Horseback Archers
info@ashmoorhorsebackarchers.com
We are a horseback archery club. We offer training and coaching in ground archery as well as mounted archery.
We are associated with HAUK (Horseback Archery UK), an association which is dedicated to promoting the fantastic sport of horseback archery.
Find Horseback Archery Organizations in: