Polocrosse Organizations Directory
Page 1: Results 1-6 out of 6
► Submit Your Website To This Page
Northern Polocrosse Club Inc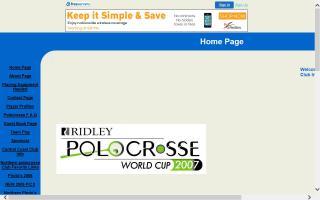 Orange County Polocrosse Club - OCPC
Crooked Creek Farm
9239 Hester Road
Hurdle Mills, NC 27541
(919) 949-0351
webmaster@orangecountypolocrosse.org
The Orange County Polocrosse Club (OCPC) is a family-oriented group of polocrosse enthusiasts in central North Carolina.
The club is an inclusive and diverse group and includes players of all skill levels, ages, experience and fitness levels. Some of our members compete in regional, national and international events while others play purely for recreation and exercise.
The Orange County Polocrosse Club always welcomes new members. No experience is necessary... lessons, rental horses and loaner equipment are available if needed.
www.orangecountypolocrosse.org/
Polocrosse Association of Australia - PAA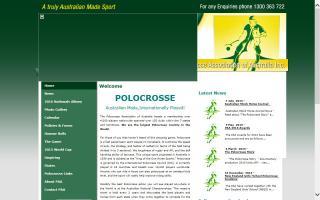 Polocrosse Victoria
Contains upcoming fixtures, a player listing for the national team, an introduction to the sport, and newsletters for players in Australia.
www.polocrossevic.org.au/
Sandie Creek Polocrosse Club
Bucks County Polocrosse Club - BCPC
Pittstown, NJ 08867
(267) 246-7482
buckspolocrosse@yahoo.com
An active club in the American Polocrosse Association with players of all ages and skill level. We play in NJ and Pennsylvania and have a lot of fun on and off the field.
Find Polocrosse Organizations in: