United States Horse Software Directory
Page 1: Results 1-4 out of 4
► Submit Your Website To This Page
Paddock Pro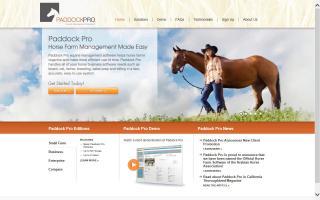 12396 World Trade Dr #306
San Diego, CA 92128
(888) 415-2582
(858) 487-8822
info@paddockpro.com
Paddock Pro is internet-based farm management software.
Paddock Pro can help you SAVE TIME and MONEY.
Paddock Pro can help solve your record keeping and billing problems.
Paddock Pro comes with suberb, responsive customer service.
Call today or visit our website for more information and testimonials.
www.paddockpro.com/
Sexton Bookkeeping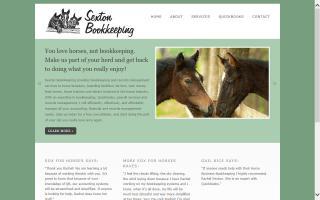 Visit Sexton Bookkeeping's Facebook Page
8389 Lakeview Ct
Ypsilanti, MI 48198
(734) 323-6951
(734) 323-6951
rachel@sextonbookkeeping.com
Sexton Bookkeeping believes that the key to a successful equine business is good financial health. However, we also know that you are busy running your business, and sometimes you just do not have the time, knowledge, and effort for proper bookkeeping. That is where Sexton Bookkeeping comes in; we can take over the bookkeeping and make it so you can go back to making money doing what you love. We will make it so you have an accurate picture of your financial standing, and you will be able to make informed decisions about your business. Bookkeeping services for horse industry professionals.
www.sextonbookkeeping.com/
LaRaedo
Santa Monica, CA 90401
(248) 946-1245
info@laraedo.com
LaRaedo is a web-based software designed specifically for horse farms to help keep everyone informed about the maintenance of the boarded horses.
Staff and customers can have their own log in where they can upload files, attach photos, link to videos, and send notes and messages. It's an easy way to stay organized while retaining horse history.
Log in, enter information about the boarded horse and owner, and click the save button. Then start adding maintenance tasks such as monthly board, vet, or farrier visits.
All the completed billable tasks are automatically pulled into an invoice at the end of each month. Just review and click submit, and an e-mail will notify the customer of their bill.
LaRaedo can be accessed from any internet connected computer. Nothing to install; works with all computers. Get your Free 15-Day Trial at our website.
www.laraedo.com/
Equine Genie
890 Gebhart Road
Windsor, PA 17366
sales@smokecreekranch.net
Equine Genie is a revolutionary equine management software system for individuals and equine business owners. Genie is the genius behind the software, always working behind the scenes learning your habits, routines, and unique needs. Manage horses, resources, inventory, supplies, and more! Ask about the "take-it-anywhere pocketgenie". Contact: Randy at Smoke Creek Ranch for more info!
www.smokecreekranch.net/software_equinegenie.html