Africa Horse Directory
Page 5: Results 41-50 out of 73
► Submit Your Website To This Page
Yomps - Equestrian Work Experience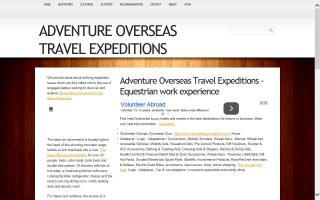 Ziara Safaris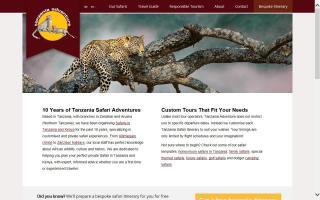 Visit Ziara Safaris' Facebook Page
info@ziarasafaris.com
Ziara Safaris offer a unique and special range of East African safari holidays at some of the world's greatest wildlife destinations.
www.ziarasafaris.com/
Brooke, The
Broadmead House
21 Panton Street
London
SW1Y 4DR
ENGLAND
+44 (0)20 7930 0210
info@thebrooke.org
The Brooke is a charity helping working horses, donkeys and mules in the world's poorest communities through free veterinary treatment and community animal health programmes.
www.thebrooke.org/
Backworth Stud
D248 Distric Road
3740 Eston KwaZulu Natal
SOUTH AFRICA
+27 (031) 700 5515
stud@backworth.co.za
Backworth Stud is a boutique Thoroughbred horse breeding establishment situated near Eston in the Southern Drakensberg, KwaZulu Natal, South Africa.
www.backworth.co.za/
Kellow Park Stables
Molweni Private Game Reserve
P. O. Box 26
Adelaide EC
SOUTH AFRICA
002746680261
info@molweni.com
Molweni Private Game Reserve lies in the foothills of the Winterberg mountains in the eastern Cape close to Adelaide and is in a malaria free area. We offer 4 night 3 day Nguni Cattle Roundups on horseback, dayrides and overnight horse trails in the beautiful mountains on our well-trained, surefooted and willing horses. The rides takes us close to the resident game of the reserve: buffalo, giraffe, zebra, kudu, wildebeest, eland, and many others. We get to see the Waterkloof Valley, with its spectacular waterfalls, and the historic sites of Ford Fordyce.
www.molweni.com/
Western Shoppe
Great Expeditions
Longmont, CO 80503
(720) 494-1530
info@greatexpeditionstravel.com
Specializing in customized vacations worldwide, Great Expeditions has the knowledge and experience to create the ultimate off-the-beaten-track riding vacation. Gallop alongside giraffe in Africa's bushlands, cross streams flowing from the jagged peaks of Patangonia's Torres del Paine, ride along the beach in New Zealand, and immerse yourself in the culture of Colonial Mexico all on horseback!
Look in Africa for:
Find All Categories in: