Ukraine Horse Directory
Page 1: Results 1-5 out of 5
► Submit Your Website To This Page
Horsense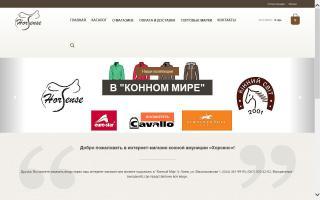 Kazachya Zastava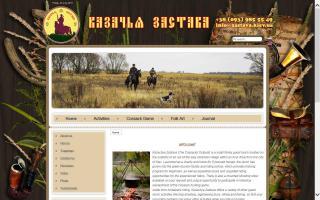 Pershotravneva 4 str.,Raykivschina
Kiev
UKRAINE
+38 050 330 60 75
info@zastava.kiev.ua
Aside from horseback riding, Kazachya Zastava offers a variety of other guest ranch activities like trap-shooting, sightseeing tours, hiking, and fishing, so that your non-riding partners can enjoy other activities while you ride on horses.
We have available for rent a restored family farm house with a fire-place, wood-burning stove, and attached bathroom unit, which comfortably sleeps 6 to 8, and a clapboard cabin for 3. Our farm can accommodate up to 10 persons altogether. There is also a parking lot for 4 cars, a sauna (Russian banya), an arbour with a campfire and a children's playground at your disposal.
www.zastava.kiev.ua/
Butenko Stable
Horsense Trading Co.
+380975930044
uahorses@gmail.com
Horsense Trading is a Ukrainian company specialized in offering services for customers looking for quality dressage horses. The wide choice reaches from well trained three year olds and reliable partners in riding up to the top dressage horses for the utmost demands. All of the horses are located on the different stables in Kiev and other areas.
Northern Wood
Konotop
41600
UKRAINE
+380677865398
+380975074555
budnik72@yahoo.com
The Akhal-Teke is one of the first purebreds in the world, which helped to establish the subsequent traditions of purposeful horse-breeding.
Look in Ukraine for:
Find All Categories in: