Fremont County, Colorado Horse Directory
Page 1: Results 1-6 out of 6
► Submit Your Website To This Page
Art for the Horse Lover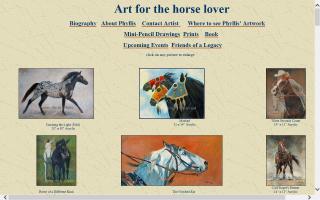 P.O. Box 1903
Canon City, CO 81212
(719) 276-0155
SunnyBoyandLittleSunny@gmail.com
Hi, my name is Phyllis Waltman, and I have just written a pictorial book about the first day in the life of a wild mustang baby, Little Sunny, entitled 'Sunny Boy and Little Sunny'. You can see an excerpt from the book by going to my website. Thank you!
www.artforthehorselover.com/
Maytag Mountain Ranch
0367 County Road 34A
Cotopaxi, CO 81223
(800) 363-9856
Own a 100–acre homestead of Colorado ranch land on a sustainable, ecological working cattle ranch in southern Colorado's Sangre de Cristo Mountains. Maytag Mountain Ranch is an eco–friendly ranch featuring ranch land for sale.
www.maytagmountainranch.com/
Look in Fremont County, Colorado for:
Find All Categories in: