Hendricks County, Indiana Horse Directory
Page 1: Results 1-6 out of 6
► Submit Your Website To This Page
Amy Latka Photography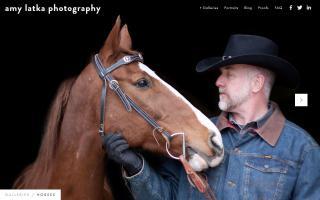 10771 Riverwood Blvd
Indianapolis, IN 46234
(317) 496-0376
amy@latkaphoto.com
Amy Latka is a professional photographer. Amy specializes in wedding, outdoor portraits, and equine event photography. She also offers photo editing and restoration services.
www.latkaphoto.com/
Angle Buildings LLC
Danville, IN 46122
(317) 513-2543
jordan@anglebuildings.com
Angle Buildings is your local Lester Building Systems dealer. We specialize in post-frame construction, both commercial and residential. We strive for customer satisfaction. An unmatched customer experience and a building you can be proud of. All of our buildings are pre-engineered and carry a lifetime warranty. We have over 35 years experience in the post frame industry and crews that we believe you will be pleased to have working for you. Our buildings range from small suburban to large commercial buildings and everything in between. We offer a specialized equine line of buildings to meet your needs. We will construct your building from start to finish, just the way you want it. Call day or night to schedule your free estimate.
Horses in Education


Visit Horses in Education's Facebook Page
7050 E County Road
300 North
Brownsburg, IN 46112
(317) 509-1788
horsesineducation@gmail.com
Horses in Education is a fully certified educational horse therapy program.
Molly Barnes is the founder and is certified by the Professional Association of Therapeutic Horsemanship (PATH).
Horses in Education provides therapeutic riding that is widely recognized for the benefits derived by participants.
Those benefits include:
- enhanced sensory integration
- increased range of motion
- improved self-confidence
- expansion of mental focus and control
- improved sequencing abilities
- better hand-eye coordination
- enhanced problem-solving skills
- and more
horsesineducation.com/
Strides to Success


Visit Strides to Success' Facebook Page
1350 Terry Drive
Plainfield, IN 46168
(317) 838-7002
info@stridestosuccess.org
www.stridestosuccess.org/
Havendell Farm
CPC Stables
Danville, IN 46122
(317) 745-2290
Look in Hendricks County, Indiana for:
Find All Categories in: