Bourbon County, Kentucky Horse Directory
Page 1: Results 1-9 out of 9
► Submit Your Website To This Page
Bluegrass Pony Club - BPC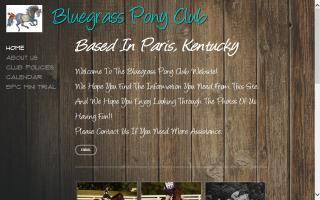 Herrington's Farrier Service
414 Hume Dr
Paris, KY 40361
(859) 644-2151
(859) 707-3224
joeherrington87@yahoo.com
I have experience with several type of horses, especially Thoroughbreds. If you need a mare or any other Thoroughbred trimmed or shoed, then give me a call.
Quillin Leather & Tack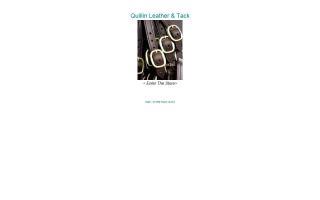 1929 Main Street
Paris, KY 40361
(800) 729-0592
(859) 987-0215
orders@quillin.com
Quillin Leather & Tack is one of Kentucky's largest custom leather shops that annually produces over 17,000 halters. Quillins is a family run business that began in 1982 and ships to clients all over the world. Belts, dog collars, and a full line of personal leathergoods are all made in their Main Street shop in Paris, Kentucky.
www.quillin.com/
Sharon Vander Ziel / Windshant LLC
1579 Clintonville Rd
Paris, KY 40361
(859) 707-6985
windschant@bellsouth.net
Dressage lessons and coaching:
- all breeds and levels welcome
- your barn or mine
25 year exp.
Enjoy the ride!
Stoner Creek LLC
(859) 753-5774
(859) 221-4791
graeme@graemelang.com
Hay for sale: alfalfa and alfalfa-orchard grass mix square bales. Can deliver. Call David at (859) 753-5774.
Triple K & S Farm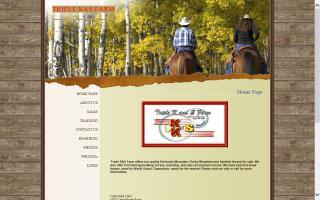 2463 Cane Ridge Rd
Paris, KY 40361
(859) 383-0176
(859) 707-8309
tripleks@bellsouth.net
Triple K&S Farm offers full and partial boarding year round. We have indoor wash areas, round pens for working horses and an outside riding arena as well as turn-out paddocks. We also offer sales of KMSHA, RMH and AGMH for show and trail.
www.tripleksfarm.com/
Fryslan Valley Sport Horses
Paris, KY 40361
(859) 987-2717
(859) 312-9257
info@fryslanvalley.com
Located in beautiful Lexington, KY, Fryslan Valley Sport Horses specializes in dressage & driving training for all breeds, with an emphasis on the Friesian & Dutch Warmblood. Our experienced staff has over 25 years experience in dressage, driving, and the Friesian breed. Our trainer is a Dutch national who prepares horses also for annual Keurings.
In Good Taste
Paris, KY
(859) 987-2415
(859) 983-1122
AQHA Quarter Horse Stallion.
Sapphire Creek
Paris, KY 40361
(806) 928-7377
(502) 545-3835
rebekah@sapphirecreekfarm.com
Thoroughbred boarding and breeding in Paris, Kentucky. Specializing in mare and foal care and sales prep.
Look in Bourbon County, Kentucky for:
Find All Categories in: