Atlantic County, New Jersey Horse Directory
Page 1: Results 1-10 out of 14
► Submit Your Website To This Page
D & D Stables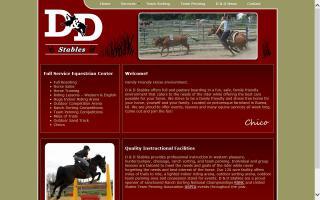 279 Pancoast Mill Road
Buena, NJ 08310
(856) 697-6317
chicosfarm@yahoo.com
D & D Stables offers full and pasture boarding in a fun, safe, family friendly environment that caters to the needs of the rider while offering the best care possible for your horse. We strive to be a family friendly and stress free home for your horse, yourself, and your family. Located on picturesque farmland in Buena, NJ. We are proud to offer events, lessons, and many equine services all week long. Come out and join the fun!
www.ddstables.com/
Frosti Acres Farm
272 Asbury Road
Egg Harbor Township, NJ 08234
(609) 927-6869
Hearts TRC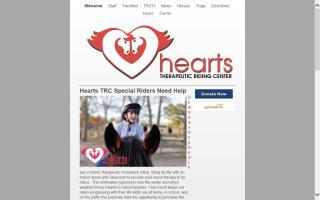 214 Asbury Road
Egg Harbor Township, NJ 08234
info@heartstrc.com
Hearts TRC, LLC is a therapeutic horseback riding center for children and adults with disabilities. Our goals include individual plans to meet the needs of each rider. Through ground work and riding astride, Hearts TRC helps to improve the mind, body, and spirit of each individual. These benefits roll over into school, work, and everyday life.
Through 'From the Ground Up' curriculum, riders will learn horsemanship while improving posture, balance, concentration, and attention using ground work and riding experience with the horses. Individualized lessons in our 'Cowboy Poetry' curriculum fosters respect, communication, and positive choices for riders to learn these and other essential skills needed to succeed in life. Both curriculum goals are to teach through having fun!
For those riders who wish to test their skills, local and state horse shows are available throughout the year for both therapeutic & able bodied. Friendships are formed through these shows as riders meet other riders from various facilities throughout the state who share the same horsemanship interests.
www.heartstrc.com/
Last Chance Ranch
38 Leeds Point Rd
Absecon, NJ 08205
(609) 652-7780
M & M Horse Farm & Stable Services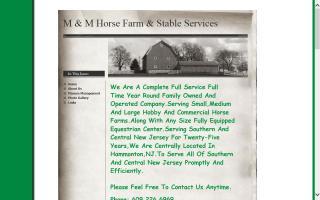 White Horse Pike
Galloway, NJ 08205
(609) 226-6969
mick_harley@yahoo.com
Serving south & central New Jersey. We are a mid size family owned complete design and build service company serving small, medium, and large hobby and commercial horse farms along with any size fully equipped equestrian center. We are a year round full time insured company with 25 years experience. We work with horse facilities only! We are not some guy down the street with a tractor, dump truck, and a couple of shovels or a landscaper, handyman, or out of work farmer looking to keep him and his employees working during the winter. We DO NOT use subcontractors. We are the originals. All horse experts, equine professionals, consultants, veterinarians, aqua therapists,
trainers, farriers, and hay suppliers, along with many others agree that a very clean and kept up environment is the number one most important objective to keep you and your animals healthy & happy! References and testimonials available by request.
mmhorsefarmservices.webs.com/
Shore Riders Pony Club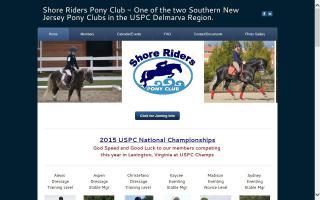 shoreridersponyclub@gmail.com
Affiliate club of the United States Pony Club. Serving Atlantic, Cape May, Cumberland, Burlington, and Ocean counties. The club normally meets 2 times per month (1 mounted meeting, 1 unmounted meeting). Please go to our website; our events, policies, calendar, and instructions for joining are detailed. www.shoreridersponyclub.org
www.shoreridersponyclub.org/
Teal Creek Farm
Wind Wood Farms
Look in Atlantic County, New Jersey for:
Find All Categories in: