Licking County, Ohio Horse Directory
Page 1: Results 1-10 out of 10
► Submit Your Website To This Page
BlackHawk Riding Academy & Stables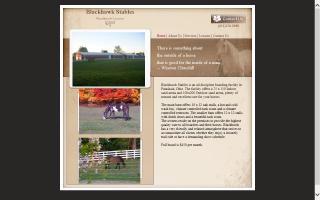 6427 Blacks Rd
Pataskala, OH 43062
(740) 964-6001
(614) 256-0960
info@blackhawk-stables.com
Horse boarding, riding instruction (dressage, western & hunter/jumper), and horse training. Facilities include an indoor arena, an outdoor arena, and plenty of turnout. Stalls cleaned 7 days a week. Owners on premises. Full board: $400/month (as of Aug 2010).
www.blackhawk-stables.com/
Granville Carriage Company


Visit Granville Carriage Company's Facebook Page
Granville, OH 43023
(740) 602-0984
granvillecarriage@gmail.com
Whether it's your anniversary, wedding, proposal, or birthday, girls' night out, Valentine's Day, or an "after dinner" ride, Granville Carriage can make your fairy tale dreams come true!
The central Ohio horse drawn carriage company features the elegant, classical white vis-à-vis carriage, drawn by the horse Toby, a 17 hand grey Percheron gelding, and captures the magical feel of being somewhere else in time. Hear the clip clop of hooves on the pavement and feel the gentle rhythm of the carriage rolling along.
Licking County Equestrian Center


Visit Licking County Equestrian Center's Facebook Page
12450 Flint Ridge Road
Newark, OH 43056
(740) 323-4663
(740) 403-6660
chelsea@lickingcountyequestrian.com
Welcome to the premiere boarding and schooling facility in Licking County.
Surrounded by mature hardwood forests, flowing streams, opulent fields, and rolling hills, LCEC is nestled in the historic Flint Ridge area of Licking County. Utilize our open fields and wooded acreage for trail riding or take a short trip down the road to Taft Reserve. School your horse in our lighted outdoor arena when the weather is nice or minimize distractions by riding in our fully-enclosed indoor arena. When finished, you can cool your horse down at our outdoor wash station and then take a break in our heated kitchen area. Nurture relationships with other beginner, novice, and expert riders through our social events and organized activities. Private and semi-private lessons are offered for adults and young riders alike by our qualified and passionate on-site trainers.
www.lickingcountyequestrian.com/
Magic Meadow Stable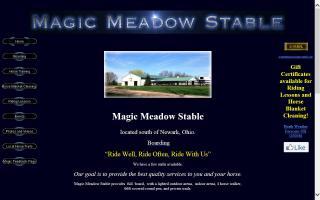 340 Rodney Lane
Heath, OH 43056
(740) 973-9266
nbrems@magicmeadowstable.com
Our goal is to provide the best quality services to you and your horse.
Ride all year around. Prepare for the show season in a bright beautiful mirrored indoor arena.
We are offering a few stalls to the public. Come and enjoy the quiet atmosphere and scenic view. Close and convenient to I-70 and Newark area. We provide full board only using top quality horse feed, alfalfa, and grass hay. We offer daily turn out, private trails, a lighted outdoor arena, a 130x60 mirrored indoor arena, a 66 ft covered round pen, a heated wash bay area, and a 4 horse walker.
Please visit our website for current rates.
Dressage & English instructor on grounds.
www.magicmeadowstable.com/
Outlaw Manufacturing, Inc.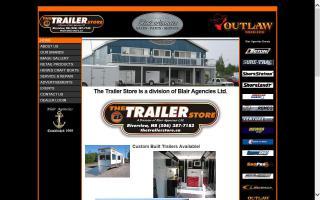 Valhalla Hill Farm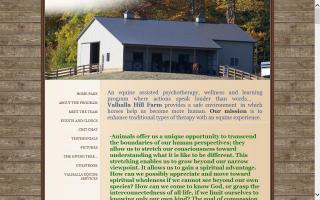 7840 Jug Street Road
Alexandria, OH 43001
(740) 973-4889
valhallahillfarm@yahoo.com
Equine assisted psychotherapy, wellness, and learning. A Christian program where Icelandic Horses are used in a therapy setting with adults. Instead of traditional therapies, interactive counseling is used to work with trauma, sexual and drug abuse, dissociative identity disorder, and a variety of other issues - always with a licensed therapist and certified equine specialist. One on one and group therapy available.
www.valhallahillfarm.com/
Cumberland Trail Stables
Pataskala, OH 43062
(614) 530-2566
amy.wallsmith@yahoo.com
Boarding, lessons, and trail riding on a beautiful farm located minutes from I-70 in Pataskala, Ohio. Beginner through advanced western and hunt seat training available, including barrels and jumping. Birthday parties, weddings, and special events.
Stal-Mart Tack & Saddlery
Alexandria, OH 43001
(740) 924-7244
information@stal-mart.com
A rapidly growing provider of retail horse equipment. Our exclusive relationships with some of the biggest wholesalers and manufactures in the industry allow us to provide our customers with top quality equipment at low prices.
Timber Run Farm
Alexandria, OH 43001
(614) 633-6672
timberrunfarm@gmail.com
Timber Run Farm is a full-service equestrian boarding facility in the rolling hills and meadows of central Ohio. Beyond the center pond, an extensive network of trails runs through 130 acres of mature woods and secluded pastures fed by running brooks and dotted with creek beds. Indoor and outdoor riding arenas give scope for discipline-based pursuits and practice. For equine enthusiasts of every variety, our facility is an excellent choice. Our multifaceted operation offers a full complement of professional services tailored to each individual owners' philosophy of care. At Timber Run Farm, we are dedicated to managing the well-being of the horses entrusted to our care.
Willow Brook Farm Stables
Newark, OH 43056
(740) 323-2475
Ray@willowbrookfarmstables.com
Small, quiet horse boarding facility located just southeast of Newark and Heath, Ohio. 125 X 200 outdoor arena set up for roping. Spring feed creek. Large pastures. Local trails 500 yards from farm.
Look in Licking County, Ohio for:
Find All Categories in: