Summit County, Ohio Horse Directory
Page 1: Results 1-10 out of 13
► Submit Your Website To This Page
Bath Pony Club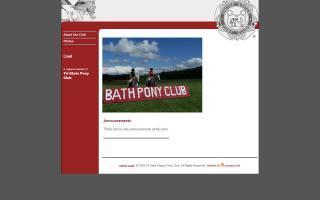 Bob Bergdorf Horseshoeing
5868 Grove Road
Clinton, OH 44216
(330) 882-5816
(330) 328-9072
blacksmith@bergdorf.net
Trimming and shoeing all breeds of horses in northeast Ohio since 1981. All horses (and owners) treated with respect and patience.
Dan Hawke's Horseshoeing
3431 Vandemark Road
Litchfield, OH 44253
(330) 721-7751
(330) 465-9636
v8leck@aol.com
Dan Hawke Horseshoeing is accepting new clients. Oklahoma Horseshoeing graduate with 12+ years of experience. Servicing Medina, Cuyahoga, Lorain, Wayne, Ashalnd & parts of Summit County. Multi horse discounts available. Call 330-721-7751 for pricing and appointments.
Horse Trainer
Richfield, OH 44286
(216) 789-9564
jetboy357@roadrunner.com
Experienced horse trainer. Northeast Ohio. Breaking, training, and conditioning - all breeds. Specializing in incorrigible horses. Gentle but firm. References available.
Hunters Hill Farm


Visit Hunters Hill Farm's Facebook Page
4923 W Streetsboro Rd
Richfield, OH 44286
(330) 571-5007
dressagerider7531@msn.com
Hunters Hill Farm is a quiet, full service facility that offers English riding lessons to children and adults. We specialize in dressage, eventing, and hunters. We have several quiet and capable school horses for our lessons. Some horses are also available for lease and half lease. Hunters Hill also offers full service boarding. We offer seven day a week stall cleaning, seven day a week turnout (weather permitting), blanketing, two feedings of high quality hay and grain per day, a brand new 60' X 150' indoor arena with a heated viewing room, and a hot and cold wash stall.
Legacy Andalusians, LLC
Moments Photography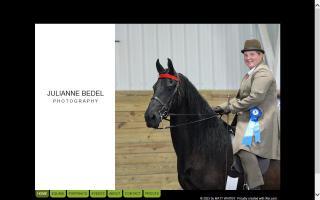 Visit Moments Photography's Facebook Page
Akron, OH 44313
(330) 714-2609
photosbyjulianne@aol.com
Moments Photography by Julianne specializes in equine portraiture and marketing materials, farm photos, stud marketing photography, and special events. Available for regional travel throughout Ohio and neighboring states. Very reasonable rates with special discounts and volunteer services available for rescue groups and other non-profit entities.
www.photosbyjulianne.com/
New Beginning Stables
344 Old Forge Road
Brimfield Township, OH 44240
(330) 604-9034
newbeginningstables@netzero.com
New Beginning Stable offers a clean, safe, and friendly environment with many services to suit you and/or your horse's needs. We are conveniently located just minutes from I-76, Rt. 224, Rt. 18, and Rt. 43. The farm is nestled on 23 acres of pasture, wooded riding, and even a fishing pond. We offer round the clock supervision, as the owner/trainer lives on the property. We have an indoor arena for year round riding and a full service lesson and training program tailored to the individual's specific needs. Horses available for sale and lease. The trainer has more than 25 years of experience and 13 years of professional training experience from pleasure to local, regional, and national competitions. Lessons available for beginner to advanced riders of all ages in multiple riding styles and driving. Your "New Beginning" with horses starts here. Call for more information or to schedule a visit to the farm.
PVCstrip.com
Strip doors and strip curtains are clear, flexible doors and barriers that are most commonly installed in warehouses or freezers, but are also very useful for barns and stables. Strip doors help protect against temperature changes and insects, but are easy and safe for humans, horses, and many other animals to move through. Visit pvcstrip.com and find out how strip doors can help you take care of your animals.
www.pvcstrip.com/
Triple H Care


Visit Triple H Care's Facebook Page
4515 State Road
Medina, OH 44256
(440) 781-7966
(330) 704-0293
triplehcare@hotmail.com
Help for Homes with Horses. Affordable horse, animal, and home care. Take a worry free break. Triple H serves Medina, Stark, Summit, and Wayne counties. Call Jacquie @ 440-781-7966 for a free introductory meeting today!
Look in Summit County, Ohio for:
Find All Categories in: