Newport County, Rhode Island Horse Directory
Page 1: Results 1-7 out of 7
► Submit Your Website To This Page
Anne Benson Stables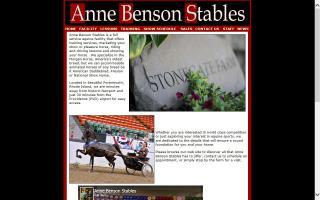 Visit Anne Benson Stables' Facebook Page
805 Middle Rd
Portsmouth, RI 02871
(781) 635-6574
www.annebensonstables.com/
Forza Cavallo Farm


Visit Forza Cavallo Farm's Facebook Page
3650 Main Rd
Tiverton, RI 02878
(401) 307-1200
(401) 862-0873
ForzaCavalloRI@gmail.com
Forza Cavallo is a modest horse farm less than a mile from Four Corners, Tiverton, RI. The property is family owned and operated and offers full board service.
The acreage includes indoor and outdoor riding arenas, a heated wash stall, and individual, full day turn out with run in sheds. Premium quality hay from New York State is provided as well as health feeders for daily forage.
Most importantly, Forza Cavallo is a peaceful, equine home where people can enjoy quality time with their beloved horse companions.
Lady Raven Equine Pony Rides & Petting Zoo


Visit Lady Raven Equine Pony Rides & Petting Zoo's Facebook Page
1211 Fish Rd
Tiverton, RI 02878
(401) 297-1440
ahorseapart@aol.com
Full service equine company that can accommodate all of your equestrian needs. Lessons, training, pony rides, and petting zoos.
We offer freelance training and lessons at your farm with a licensed instructor that uses natural horsemanship (resistance-free) and centered riding methods to form a partnership between you an your horse.
All disciplines, ages, and skill levels welcome.
www.freewebs.com/allaroundpetcare/ponyrides.htm
Weathervane Tack Shop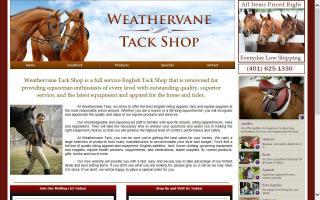 531 Main Road
Tiverton, RI 02878
(401) 625-1330
Shop online for your English tack, equipment, and supplies. Weathervane Tack Shop provides a complete range of items and supplies for the English style rider. We specialize in quality equestrian supplies, clothing, tack, boots, saddlery, and more for dressage, eventing, hunter/jumper, and English pleasure.
www.weathervanetackshop.com/
Katzenbach & Company
Wild Horsefeathers
P O Box 1350
Portsmouth, RI 02871
(401) 683-4998
pony@wildhorsefeathers.com
Cool shopping for horse crazy kids. It has to make you smile- the adoration of a youngster for the horses in their lives! The important, hard lessons learned from one's equine companion and the maturity that develops is a wonder in itself. Please take the time to visit our website. We hope you'll discover something to make you smile!
www.wildhorsefeathers.com/
Equine Connection, The
Look in Newport County, Rhode Island for:
Find All Categories in: