Chesterfield County, Virginia Horse Directory
Page 1: Results 1-5 out of 5
► Submit Your Website To This Page
Beaver Hollow Farm, Inc.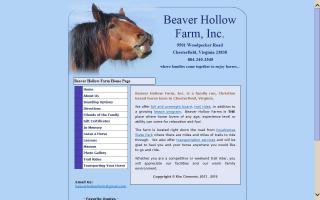 9501 Woodpecker Road
Chesterfield, VA 23838
(804) 240-2545
beaverhollowfarm@comcast.net
Beaver Hollow Farm, Inc. is a family run, Christian based horse barn in Chesterfield, Virginia.
We offer full and overnight board, trail rides, and a growing lesson program. Beaver Hollow Farms is a place where horse lovers of any age, experience level, or ability can come for relaxation and fun!
The farm is located right down the road from Pocahontas State Park, where there are miles and miles of trails to ride through. We also offer transportation services and will be glad to haul you and your horse anywhere you would like to go and ride.
www.beaverhollowfarm.com/
Luckyhorse Cleaners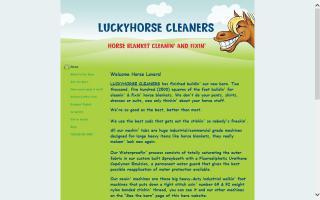 7925 Cogbill Rd
Chesterfield, VA 23832
(804) 271-0000
We are a full service horse blanket cleaning and repair service in Chesterfield, VA. We also do tack and leather riding goods repair, K9 apparel washing and repair, and home blankets and comforters. We'll pick up your blankets at your home or barn and return them to you ourselves.
Visit our website or our Wordpress blog at http://luckyhorsecleaners.wordpress.com/ for more info!
We service central Virginia, but will drive further for large orders.
www.luckyhorsecleaners.com/
Arabesque Arabians
3120 Summerhurst Drive
Midlothian, VA 23113
(804) 320-1247
Breeding, training & showing quality Arabian sport horses.
www.arabesquearabians.net/
Barns & Stables, LLC
2940 Misty Ridge Ct
Midlothian, VA 23113
(800) 878-6183
info@newbarn.com
Barns and Stables is your authorized Barnmaster dealer for custom horse barns. For over 30 years, we have been designing custom barns for horse people.
www.newbarn.com/
Look in Chesterfield County, Virginia for:
Find All Categories in: