United States Equestrian Sports Organizations Directory
Page 1: Results 1-4 out of 4
► Submit Your Website To This Page
Sunset Equestrian Team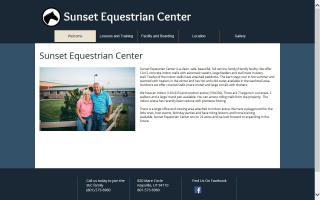 A non-profit equestrian youth organization that was formed off of the traditional beliefs of the military cavalry. We teach discipline, honor, respect, and unity.
www.sunsetequestrian.com/
United States Equestrian Federation, Inc. - USEF

The National Governing Body for Equestrian Sport.
www.usef.org/
Interscholastic Equestrian Association - IEA
PO Box 354
Willoughby, OH 44096
(877) RIDE-IEA
The Interscholastic Equestrian Association was formed and organized to promote and improve the quality of equestrian competition and instruction available to middle and secondary school students.
www.rideiea.com/