Seabiscuit Directory
Page 1: Results 1-5 out of 5
► Submit Your Website To This Page
American Experience | Seabiscuit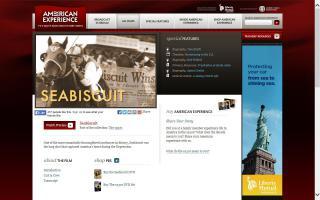 American Legend Horse Farm
2400 Road E
Redwood Valley, CA 95470
(707) 485-9703
info@legendhorse.com
American Legend Horse Farm is dedicated to perpetuating the bloodline of the legendary race horse Seabiscuit.
www.legendhorse.com/
Seabiscuit Heritage Foundation
16200 North Highway 101
Willits, CA 95470
(707) 459-5992
seabiscuit@instawave.net
Visit historic Ridgewood Ranch, the northern California home of the legendary racehorse Seabiscuit. Nestled in the oak and redwood-studded ranchlands and mountains of northern California, Ridgewood Ranch was where Seabiscuit was nursed back to health after a serious injury. Seabiscuit's recuperation set the stage for an electrifying blaze-of-glory career finish at Santa Anita Park that captivated Depression-era America.
Still a working ranch, Ridgewood has been designated one of America's most threatened historic places by the National Trust for Historic Preservation. The current owner has joined the Seabiscuit Heritage Foundation, the National Trust, and others to develop an overall preservation and resource management plan to keep developers at bay by permanently preserving and protecting the historic structures and landscapes that constitute Seabiscuit's legacy.
The Seabiscuit Heritage Foundation is a 501 (c) (3) nonprofit organization.
www.seabiscuitheritage.org/
Seabiscuit Heritage Foundation / Ridgewood Ranch
Willits, CA 95490
(707) 459-5992