Equestrian Construction Directory
Page 2: Results 11-20 out of 28
► Submit Your Website To This Page
Post Protector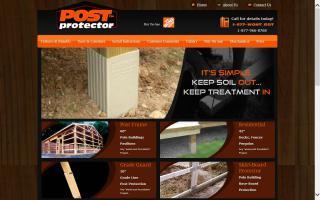 PO Box 187
Pottsville, PA 17901
(570) 624-7030
ken@postprotector.com
A quality pole building starts with a quality foundation. Post Protector provides a simple, sensible way to safely set treated posts in the ground. Longevity and environmental concerns are extinguished with this slide-on "barrier system", which eliminates soil and concrete to wood contact while retaining typical pole building construction techniques.
www.postprotector.com/
PVCstrip.com
Strip doors and strip curtains are clear, flexible doors and barriers that are most commonly installed in warehouses or freezers, but are also very useful for barns and stables. Strip doors help protect against temperature changes and insects, but are easy and safe for humans, horses, and many other animals to move through. Visit pvcstrip.com and find out how strip doors can help you take care of your animals.
www.pvcstrip.com/
Superior Building Manufacturing Inc.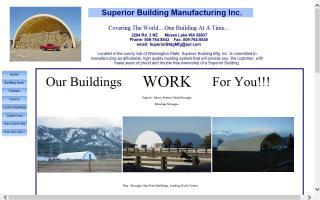 Tyrolit Floor Systems
9 Tarlington Place
Smithfield NSW 2164
AUSTRALIA
1300 897 654
Tyrolit Floor Systems are a leading provider of polished concrete flooring & commercial floor-prep solutions in Australia.
www.tyrolit-floorsystems.com.au/
Woodstar Products, Inc.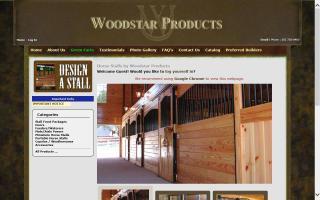 1824 Hobbs Drive
Delavan, WI 53115
(800) 648-3415
(262) 728-8460
info@wdstar.com
Woodstar Products, Inc. a nationally recognized manufacturer of quality horse stalls and barn related accessories since 1977. We carry a wide selection of horsestall doors, grills, hardware, portable stalls, and custom doors as well as a variety of barn accessories, such as feeders, water buckets, and stall mats.
www.woodstarproducts.com/
Advanced Contracting, Inc.
34301 Williams Gap Road
Round Hill, VA 20141
(540) 554-8777
patty@aciremodel.com
Full service residential remodeler & barn builder - design and build.
Award winning firm.
23 years of hands on experience in planning, engineering, excavating, and developing land efficiently.
From the initial consultation, our team of professionals are focused on learning about our clients desires, needs, lifestyle, and future goals for their investment.
We aim to ensure the client's needs are met architecturally and within budget.
Our services include:
- Custom homes
- New barns
- Barn remodeling
- Riding arenas
- Ponds
- All phases of residential remodel, including kitchens, additions, baths, basements, unique living spaces, and green remodeling
- Pasture management
- Site & lot planning
- Site & lot development
With proper research and planning, costly mistakes can be avoided. Let our team of experts help you plan, design, and build your dream estate or farmette - all under one roof.
www.aciremodel.com/
Happy Grazers Slow Feeder
7756 Basin Way
Boise, ID 83714
(208) 936-4582
info@HappyGrazers.com
This horse feeder will SAVE you time in labor and MONEY with less wasted hay, giving you much healthier and happier horses, as their digestive system is made to eat around the clock. This allows them to eat little by little, which will help to avoid sand colic, general colic, ulcers, choking, and cribbing, and we have even seen horses' attitudes change for the better!
Safe for both shod and barefoot horses thanks to our interchangeable system. Our nets are made out of Dyneema, which is as strong as steel. Our bins are made out of Poly Plastic, which withstands -40 to +120 degrees; won't break, crack, or rust.
Please visit our website to find out more and see our corner stall feeder.
www.happygrazers.com/
Jungle Jim's
2100 Dover Rd
Epsom, NH 03234
(603) 736-8896
junglejims@metrocast.net
Welcome to Jungle Jim's landscape and tree removal company. Jungle Jim's is a landscape contractor serving all of central and southern NH. Our company has been creating amazing outdoor lifestyles since 1993.
www.junglejimscompanies.com/
NBW, LLC Horse Farm Services
5151 Hwy 7
Lester Prairie, MN 55354
(320) 395-2891
sales@horsefarmservices.com
We are a family owned, full service contractor offering a wide variety of services. We serve the greater Twin Cities metro area. Our services include fence installation, pasture renewal, licensed manure removal, grading, excavating, arena construction, and paddock / dry lot reconstruction. Give us a call today for your free consultation and estimate. Joe & Holly Neaton.
www.horsefarmservices.com/
Roewer Rueb
Look in All Regions for:
Find Construction in: