Ontario Equine Physical Therapy Directory
Page 1: Results 1-2 out of 2
► Submit Your Website To This Page
Hayes Horsemanship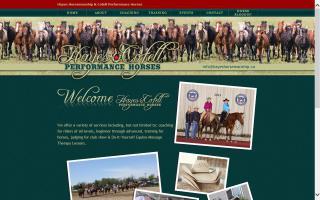 Visit Hayes Horsemanship's Facebook Page
4378 Bells Road
London ON N6P 1P3
(519) 872-1917
info@hayeshorsemanship.ca
Hayes Horsemanship offers a variety of services, including coaching for riders of all levels - beginner through advanced, clinics, judging club shows & do-it-yourself equine massage therapy lessons.
www.hayeshorsemanship.ca/
Tranquility Animal Services
Gananoque ON K7G 2V4
(613) 888-2334
info@tranquilityanimalservices.com
Equine & canine massage therapy.
As a recent graduate of the Equissage massage therapy program, I am now offering my services to the public.
Sports massage therapy has many benefits for both equines and canines, including: increased circulation, injury prevention, treating lameness and other health issues, and psychological relaxation.
Please visit our website to find out more about the benefits of massage therapy.
We offer canine sports massage therapy and equine sports massage therapy.
Sessions usually last from 45-60 minutes and are performed in the comfort of the animal's home.
We also offer training services.
Please visit our website for more information and pricing on all of our services.
Hannah Bock
Look in Ontario for:
Find Equine Physical Therapy in: