Europe Farriers and Blacksmiths Directory
Page 1: Results 1-4 out of 4
► Submit Your Website To This Page
Espíritu del Viento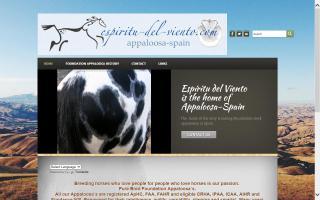 Visit Espíritu del Viento's Facebook Page
Paraje de los Molinos
29690 Málaga
SPAIN
+34 722 15 35 75
info@espiritu-del-viento.com
Located near Manilva/Casares. Your horse grazes the 16 to 18 hours a day how nature designed it to do on our quality ad-lib mountain hay from Huesca. No straw (heno). Quality hard feed and mountain spring water. The label on your jodhpurs does not matter at E del V. Your horse's well being is priority at this small private yard. No cliques, witty and knowledgeable owner, and only sensible rules. A 50 x 18 floodlit sand school, a 15m round pen, a 16m walker, and routes as long or short as you want in beautiful unspoilt countryside. Living in a herd (or its own stall with rubber matting and a micro-spray system that keeps flies and heat down in the summer and enjoying daily turnout), your horse will be treated as one of the family.
Endurance / distance rider and horse training a specialty. Equine farrier services and a equine massage therapist compliment the whole horse experience that is practiced at our yard.
www.espiritu-del-viento.com/
Holistic Hoof and Horsecare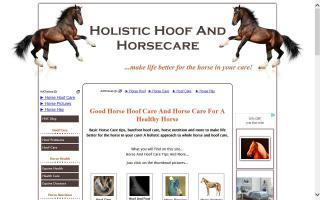 Whole Horse Protocol - WHP


Visit Whole Horse Protocol - WHP's Facebook Page
Paraje de los Molinos
29690 Casares Malaga
SPAIN
722153575
hoofconsultation@espiritu-del-viento.com
Barefoot hoof courses and so much more. As the name implies, to be a professional barefoot trimmer you need to know more than just hooves! Our installations provide services to rehabilitate pathologies (laminitis, founder, navicular, quarter cracks, unexplained lameness, etc) and also in-depth courses for those wishing to make a career from this fast growing ethological equine area.
www.whole-horse-protocol.com/
Natural Hoof Care Ireland
Garryhill, Co. Carlow
IRELAND
00353(0)874178445
00393482652053
anitaleo@equinamente.com
AANHCP Natural Horse Care Certification.
Services:
- Hoof trim for horses and donkeys
- General equine welfare and management consulting
- SIUA Educational Anthrozoology projects (Human-Animal Interaction)
Look in Europe for:
Find Farriers in: