Africa Natural Horsemanship Training Directory
Page 1: Results 1-1 out of 1
► Submit Your Website To This Page
FreeForm Riding with Patrick Kaye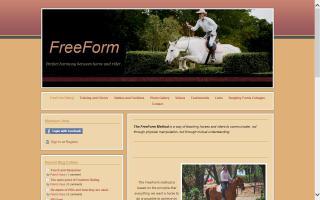 Patrick Kaye has had over 60 years of experience working with horses. From riding with the top eventing and show jumping riders in Britain, training under the Spanish Olympic team instructor, and being accepted into the Spanish Riding school, Patrick has had extensive "classical" training.
After he came back to South Africa, using his experience, common sense, and knowledge he gained from a few extraordinary people, he came up with a method called FreeForm.
Visit his website for more information, to register and participate in his blog, and to comment on photos and videos.
www.horseman.co.za/
Find Natural Horsemanship Training in: