Ontario Arena Footing and Stall Bedding Directory
Page 1: Results 1-3 out of 3
► Submit Your Website To This Page
VLH Stables & Woodshavings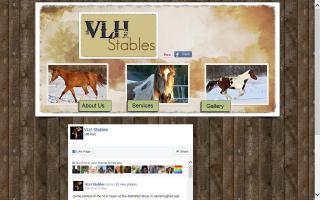 C-Bar Farms
Puslinch ON N0B 2J0
(519) 763-9957
c-barfarms@bellnet.ca
Adult boarding facilty offering a quiet atmosphere, large indoor and outdoor riding area, trails, equipment and 24/7 staffing by professional horse people.
FEX Straw Manufacturing Inc.
Campbellville ON L0P 1B0
(905) 691-2985
Donna.Hiscock@magnaent.com
New compressed pelleted straw bedding with all dust, dirt, mold, and allergens removed. Perfect for COPD horses and people/horses with skin or breathing allergies. Smaller manure pile, decomposes in 2-4 wks, less labour, environmentally friendly!
Look in Ontario for:
Find Arena Footing and Stall Bedding in: