Africa Horse Boarding Stables & Livery Yards Directory
Page 1: Results 1-5 out of 5
► Submit Your Website To This Page
Athenry Equestrian Centre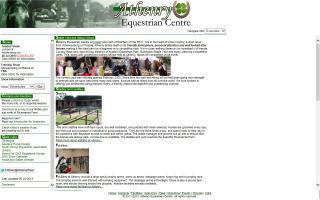 Plot 93, Old Knoppiesla
Mnandi
0093 Johannesburg
SOUTH AFRICA
082 905 1368
ingrid@athenry.co.za
Athenry Equestrian Centre is located at our premises, just north of Dainfern. It is in the heart of horse country, a short drive from Johannesburg or Pretoria. Athenry prides itself on its friendly atmosphere, personal attention, and well looked after horses, making it an ideal yard for a beginner or a competitive rider. It is in close walking distance of Inanda Country Base (on horseback) and in close driving distance of Kyalami Equestrian Park, Burlington Stable Yard, and many other top competitive yards. This, along with shows held at Athenry, allows for competition at all levels.
www.athenry.co.za/
Paddock Equestrian Centre, The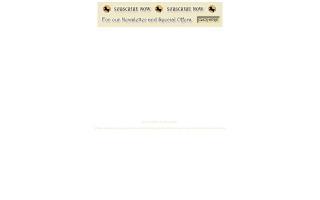 Akasia Gauteng
SOUTH AFRICA
012 525 1018/7
info@thepaddock.co.za
The Paddock Equestrian Centre & Guesthouse offers any horse lover a unique country experience!
We have trained staff to get anyone started with horse riding in little time!
We offer horse riding lessons, show jumping, horses for sale, accommodation & a lovely tea garden.
www.thepaddock.co.za/
Kellow Park Stables
Orion Equestrian Centre
7130 Cape Town
SOUTH AFRICA
+27826714729
+27218581938
orionequestriancentre@gmail.com
Horse riding academy & livery yard.
Situated in Cape Town, Somerset West, South Africa, this equestrian facility offers a wide range of equestrian services catering to all levels of horsemanship. We cater to competitive & non-competitive horse riders.
We offer:
* full livery/stabling for your horses
* horse riding lessons - beginner to advanced levels with qualified instructors: Riaan Verster & Dinja van Woerden (Holland)
* dressage arena, jumping/cross country facilities
* lunge ring
* horse trail rides: Orion takes great pleasure in offering horse trail rides on adjoining Wine Estates on well-trained, safe horses, taking in the magnificent False Bay coastline, fauna & flora, and vineyard views. Orion offers various packages, which can be enjoyed on horseback, through the beautiful Somerset West countryside. Included in these packages are lunch or brunch & wine tasting.
Prestige Equestrian
Cairo
EGYPT
0020166926602
enquiries@egypthorsetours.com
Egypt horse tours. Prestige Equestrian is one of Egypt's premier stables and is situated right in the desert next to the world famous Sakkara pyramids. Our facilities offer stunning surroundings and first class service.
Prestige Equestrian gives you the opportunity to experience Egypt in a way very few people get the chance to - upon horseback.
We offer variety of tours (sun rise / sunset / hourly rides / others). From the minute you exit into the desert, you will be greeted with a panoramic view of the great pyramids of Giza, the step pyramid of Saqqara, and Abu Sir Ruins.
We have horses to suit all ability levels and an experienced groomer to accompany you in your tour.
Look in Africa for:
Find Boarding Stables / Livery Yards in: