South America Therapeutic Riding Stables Directory
Page 1: Results 1-2 out of 2
► Submit Your Website To This Page
Sucandi - Cavalos do Brasil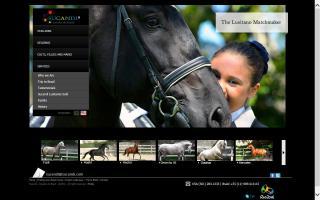 Rua Kengo Sato 725
08621-090 Suzano SP
BRAZIL
+5511 74982627
sucandi@sucandi.com
Sucandi has one of the world's largest selections of dressage Lusitanos. Easy and fun to ride for amateurs and pros. We strive to provide the best buying experience ever. Experience the difference! Experience Sucandi!
www.sucandi.com/
Parque Natural Dos Rios
Sector Putue Alto s/n
045 Villarrica Araucania
CHILE
0056 9 94198064
rgamper@yahoo.com
We are specialized in training young and retraining mature horses in a natural and nonviolent but naturally dominant way. Our method is called Doma Natural and contains elements of traditional European training methods, as well as round pen training and groundwork based on results of modern research of horse behavior.
We live and work in our private nature park near the town of Villarrica, near Villarrica Lake and Volcano. We breed and train our own horses, but also receive horses of all kinds for preparation and retraining - for example: special training for children's horses, preparing of young race horses for the racetrack, or helping horse owners who have problems of dominance with their horse. We have a special emphasis on communication, the environment of the horses, the horses' relationship with their companions in the herd, the horses' character, and the influence of stable design and food on the horses' behavior.
www.dosrios.de/
Look in South America for:
Find Therapeutic Riding Stables in: