Rowan County, North Carolina Horse Directory
Page 1: Results 1-9 out of 9
► Submit Your Website To This Page
East Rowan Saddle Club
Shady Oaks Miniature Horse Farm
Upton Equine Team
Huntersville, NC 28078
(704) 578-4441
UptonEquine@yahoo.com
Upton Equine Team now (Dec 2010) has openings for additional boarders at their facility in Mooresville, NC.
We have a 16 stall barn with double wash racks, a large tack room with numerous lockers, a boarder's lounge with a large refrigerator, a restroom, and XM radio.
We sit on a 30 acre farm with a 280x160 lit, sand arena with jumps and trails to ride.
Rates as of Dec 2010:
- Full board is $350.00 per month.
- Pasture board is $250.00 per month.
Turn out daily; stalled at night. Stalls are cleaned daily, with additional shavings added. Feed is provided by Upton Equine Team.
Contact us today for a tour of our facility!
---
Upton Equine Team also offers equine appraisals by an ASEA certified equine appraiser.
We primarily serve NC, SC, GA, TN, and VA. We will serve additional states, by request.
Contact us today for more information!
Webscapes Designs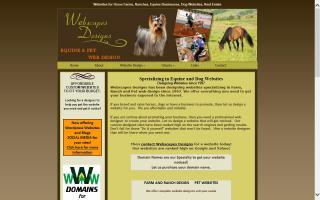 Mind, Body & Sole Equine Care
165 Hilltop Lane
Mooresville, NC 28115
(704) 237-0644
(508) 527-4314
trimminhooves@gmail.com
Mind, Body & Sole Equine Care is a multifaceted horse business. We have years of horse experience and truly want the best for you and your horses. We provide natural hoof care and trimming. Our Vacation Barn Care program comes to your barn, and we watch/care for your horses while you go on vacation.
www.mbsequinecare.com/
Look in Rowan County, North Carolina for:
Find All Categories in: