Franklin County, Texas Horse Directory
Page 1: Results 1-4 out of 4
► Submit Your Website To This Page
Anneke's Friesians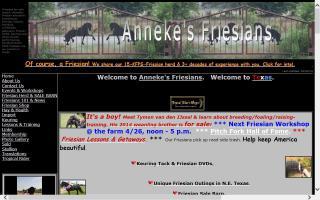 Mount Vernon, TX
(903) 573-2021
anneke@annekesfriesians.com
KFPS/FHANA Friesian horses for sale. Domestic and imports from The Netherlands, proud partner of Studfarm Koningsland. Quality equine translations, subscribe to the latest Friesian news with Anneke's Friesians News.
www.annekesfriesians.com/
Double S Ranch, The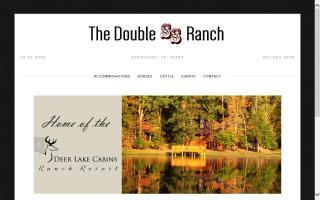 838 Kings Country Blvd
Scroggins, TX 75480
(903) 860-3898
(903) 860-3897
casey@thedoublesranch.com
The Double S Ranch is a family-owned working cutting horse and guest ranch nestled on over 950 secluded acres in East Texas, adjacent to Lake Cypress Springs just outside of Mt. Vernon, Texas.
www.doublessranch.com/
Pleasant Hill Farms LLC
Mount Vernon, TX 75457
(903) 588-6693
(903) 588-2842
planting@mt-vernon.com
Offers KFPS/FHANA Friesian horses for sale, breeding of purebred Dutch Friesians, dairy, and interstate trucking.
S/S Quarter & Ranch Horses
Talco, TX 75487
(903) 632-4191
streets@quik.com
Quarter horses, yearlings, weanlings, and ranch horses for sale.
Look in Franklin County, Texas for:
Find All Categories in: