Ontario Farriers and Blacksmiths Directory
Page 1: Results 1-8 out of 8
► Submit Your Website To This Page
All Natural Horse Care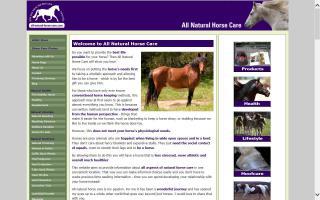 Visit All Natural Horse Care's Facebook Page
13 Whitefish Lake Road
Elgin ON K0G 1E0
(613) 359-5773
info@all-natural-horse-care.com
Information on all aspects of natural horse care including hoof trimming, boarding, nutrition, and health.
www.all-natural-horse-care.com/
AMD Farrier Services
(613) 806-9229
AMD@ripnet.com
AFA Certified Journeyman Farrier specializing in hot shoeing and handmade shoes. Graduate of Kentucky Horseshoeing School. Avid competitor in horseshoeing competitions. Participant in continuing education clinics. Member of AFA & OFA. Serving Oxford Mills, Ontario, and surrounding areas. Please call A.J. @ 613-806-9229.
Barnett Farrier Services
Chesley ON N0G 1L0
canadianfarrier@gmail.com
Competitive farrier and blacksmith, handmade shoes, hot/cold shoeing, and trimming.
Darren Lacey CJF - Professional Farrier Services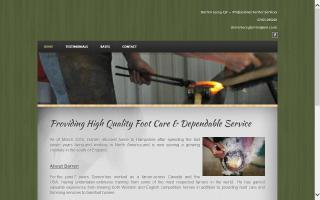 Carlisle ON LBN 2Z7
(905) 659-8819
(519) 939-7177
darrenlacey777@gmail.com
An American Farriers Association Certified farrier in Onatrio. I provide high quality foot care & dependable shoeing (hot or cold) and trimming services. Working with saddle horses across the English & Western disciplines in the Oakville, Burlington, Hamilton, and Guelph areas.
www.darrenlaceyfarrier.weebly.com/
Farrier
Moonstone ON L0K1N0
(705) 834-0295
wvarcoe@gmail.com
Reasonable rates and reliable service. Hot and cold shoeing. Will work on drafts to ponies and donkeys. Stocks are available.
North American Blacksmith and Farrier Services
RR#1
Grey Rd 9
Neustadt ON N0G 2M0
(519) 799-5407
bradkush@gmail.com
Providing reliable farrier services in the Grey Bruce area of Ontario.
Rick Fildey
59 Pickerel Point Rd
Lindsay ON K9V 4R6
(705) 328-9146
- Dependable and reliable service
- 30 years' horse experience
- Graduate of Seneca College
- Hot and cold shoeing
Ward Edwards Farrier Service / The Unshod Horse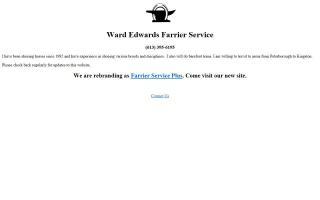 Look in Ontario for:
Find Farriers in: