Oceania Horseback Riding Apparel Directory
Page 1: Results 1-7 out of 7
► Submit Your Website To This Page
Equejods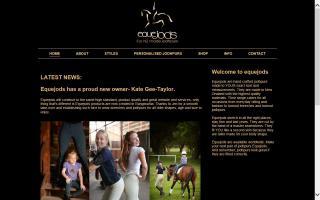 21 Foster Cres
Belmont
Lower Hutt 5010
NEW ZEALAND
64 4 5650136
027 5650136
jennifer@equejods.com
Equejods are hand-crafted jodhpurs made from some of the highest quality materials. The range caters for all occasions from everyday riding to turnout breeches and turnout jodhpurs. Equejods stretch in all the right places, stay firm, and last for years. They fit like a second skin because they are tailor made for your body shape. You cannot be too small or too large for Equejods. We have a custom made service. Make your next pair of jodhpurs Equejods, and remember jodhpurs look good when they are fitted correctly.
www.equejods.com/
Hot to Trot
620 Charles Road
Mahogany Creek
Perth WA 6072
AUSTRALIA
08 9295 3384
info@hotto.com.au
UV protective horse riding shirts. Ladies and Girls UV50+ long sleeved riding shirts. Made from Australian fabric to Australian and New Zealand standards. Look great and be protected from the sun. Cool, lightweight and comfortable. Breathable mesh construction. Moisture management treatment. The UV ratings are confirmed by the Australian Radiation Protection and Nuclear Safety Agency.
www.hotto.com.au/
R.M.Williams - The Bush Outfitter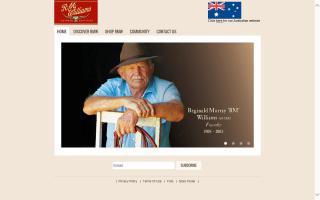 Level 11, 52 Alfred St
Milsons Point NSW 2061
AUSTRALIA
+61 (0)2 9028 5400
enquiries@rmwilliams.com.au
The official R.M.Williams website and online store featuring the world famous boots, moleskins, and leather accessories. Offices in Milsons Point, NSW, and Salisbury, SA.
www.rmwilliams.com.au/
Giddyupgirl
info@giddyupgirl.com.au
Giddyupgirl has revolutionized the traditional horse clothing industry by filling a huge gap in the market. Giddyupgirl supplies some of the funkiest fashions and accessories for the horsey chick in Australia and is about to take on the world!
www.giddyupgirl.com.au/
Outback Trading Company
39 S. Third Street
P.O. Box 87
Oxford, PA 19363
(610) 932-5141 x106
(610) 932-5314 x106
info@outbacktrading.com
Outback Trading is a leading manufacturer of equestrian-inspired outerwear and casual apparel, including traditional and contemporary Australian oilskin styles. Waterproof breathable performance apparel is also a specialty. Our products are distributed through independent retailers in the United States and Canada. Easy zip-code retailer referral look-up is available online through our website.
www.outbacktrading.com/
Jacaranda View Stables
Widgee QLD 4570
AUSTRALIA
07 54840265
dianna@jacarandaviewstables.com.au
Reveal your child's individual style in the show ring with an outfit from our unique and exciting range of show wear. Compliment your outfit with quality browbands and show accessories. Visit our online store to view our complete catalogue.
Mistral Polo
Christchurch 8146
NEW ZEALAND
027 4934249
liz@mistralpolo.com
A range of polo inspired boots, clothing and accessories. Made to order option. Free worldwide shipping.
Look in Oceania for:
Find Riding Apparel in: